Dennis Palsgrove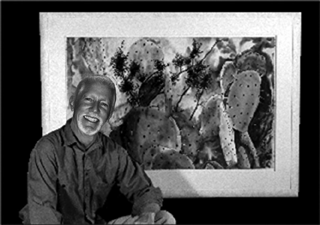 I began my formal art education in 1974, having completed 75 semester hours of studio work through the University of Colorado. I believe that "doing art" requires continual growth, and I accomplish this by taking workshops and through interaction with other working artists. I have been working primarily in watercolor since 1982 and specialize in landscape paintings of regional mountain scenes. I currently have a working studio at the Cottonwood Center for the Arts here in Colorado Springs, and have started teaching watercolor painting. My work has exhibited locally and nationally in juried shows and has been represented by art galleries in the past. My paintings are included in many corporate and private collections. I am a signature member and past President of the Pikes Peak Watercolor Society.
ATTENTION: STOLEN WORKS OF ART; THREE OF MY PAINTINGS SHOWN BELOW WERE DURING A BREAK-IN AT THE SANGRE DE CRISTO ARTS CENTER, PUEBLO, COLORADO, THE WEEKEND OF NOVEMBER 23, 2003. ANY INFORMATION, PLEASE CONTACT ME AT: artist@palsgroveart.com
The watercolor paintings are on Arches 400# cold press 22" x 30" paper, framed in light oak museum frames 30" x 37" (floated with white mats).
© 2012 - Dennis Palsgrove. Without the express written prior authorization from Dennis Palsgrove, you may not download to your hard drive, copy, replicate, reproduce, edit, hire, sell, exhibit, or gain commercial benefit from or use in any way or form whatsoever the images, artworks, photographs, text or design incorporated within this web site. All rights reserved.